This is my trip saddle and saddle bags.
Custom Snug Pax Pommel and Cantle Bags
Refitted Trailblazer Cantle bags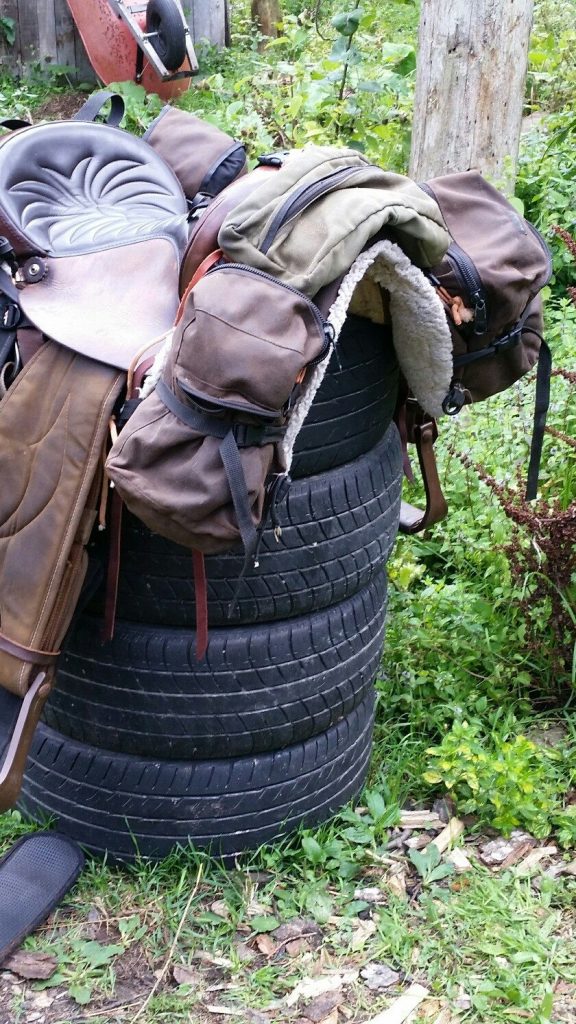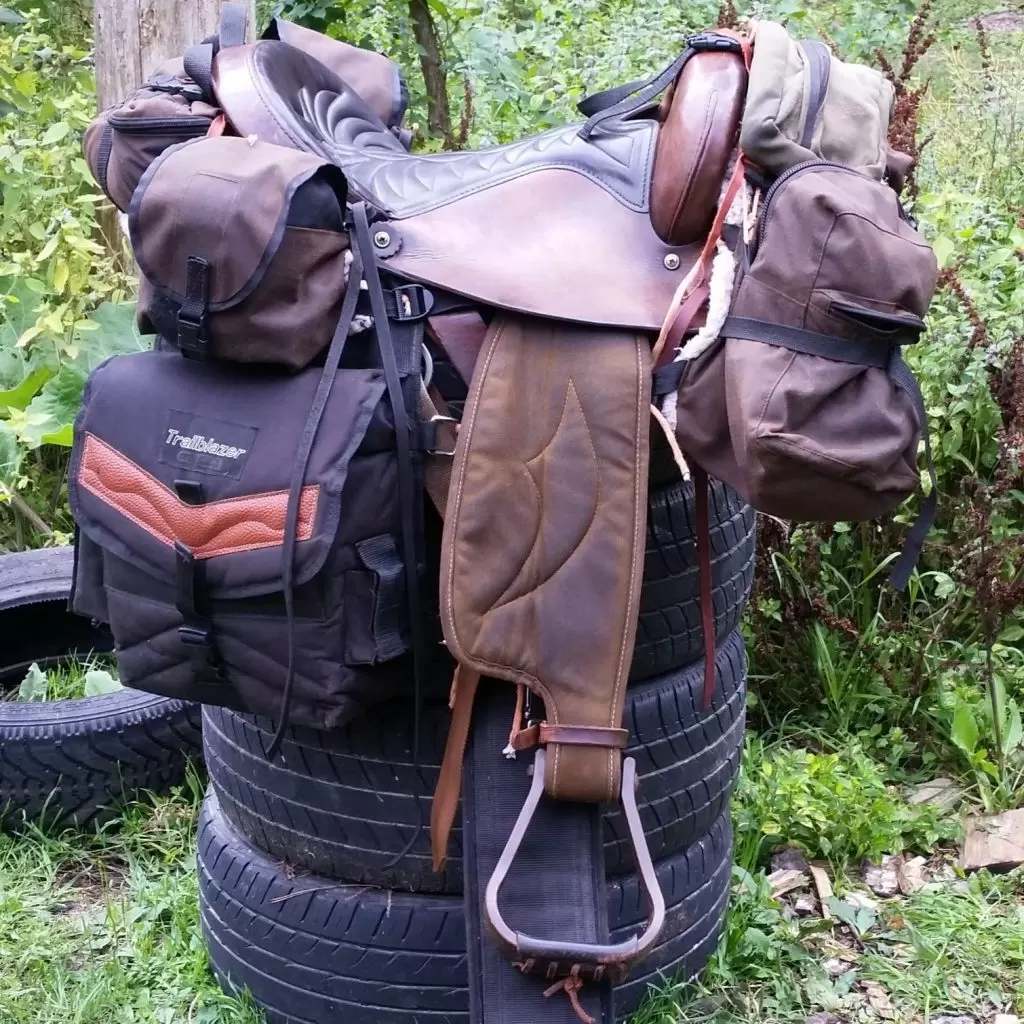 As I mentioned in an earlier post, I had to replace my English saddle for the trip. At the time I was trying a modernized version of a cavalry saddle. I loved it but it was too narrow for roxy. I then tried an Icelandic gaited saddle, it was too wide. I then tried a used big horn endurance saddle, model 120.
And this is the saddle I'm using on my trip with absolutely no wear problems on Roxy.
Some of the outstanding features:
Light at 18 lbs
Flexible cordura fenders
14 tie out points for gear
Balanced stirrup position for trotting
Centre fire rigging
Out of the way cantle
No horn
This saddle was made for endurance riding, and also long trail rides.
Ideal for day in day out riding with loads. The centre fire rigging is a blessing and it always makes me wonder why so few saddles use it anymore. Centre fire rigging keeps the saddle in place and secure while positioning the girth well away from the elbows. Stirrup position under the hips is ideal for long periods of trotting, it's easier than in an English or aussie saddle where the legs are more forward. Weight savings from cordura skirts and fenders save 5 or more pounds. The many built in tie out points secure loads easily. No horn means no danger when hard braking from a standing trot, canter or gallop.
I love the saddle. This was the saddle I was going to originally get for my 1st horse Jingles 3 years ago. I didnt, only because if the store ordered it, I would be able to only get an exchange if it didn't fit.
Go figure I have it 3 years later…
5000 miles of hope TRIP SADDLE and BAGS